Welcome to the Environmental Soil Physics Laboratory homepage.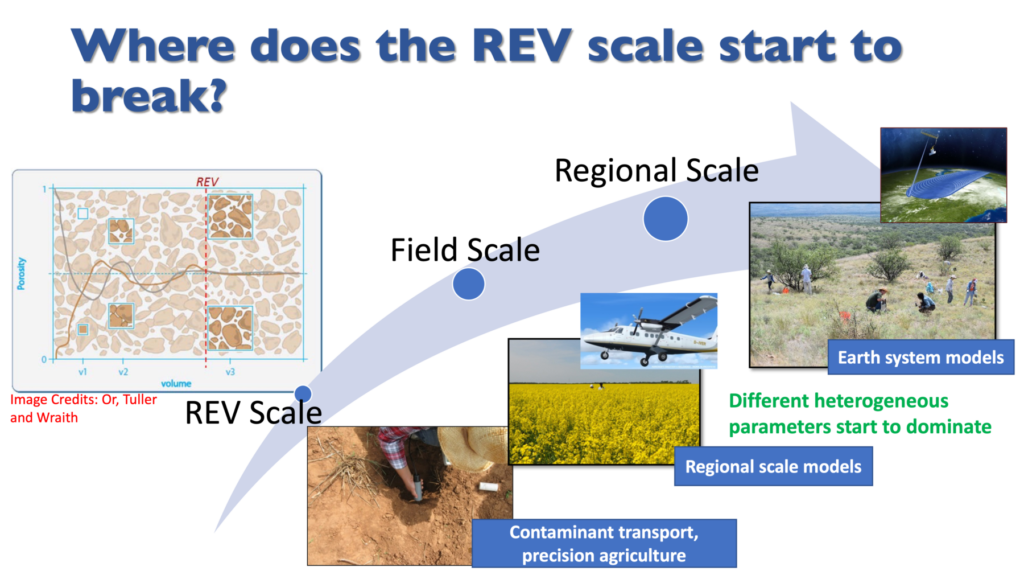 Our lab collectively works towards understanding the physical movement of water and solutes in the vadose zone. We work across a range of scales primarily focusing on scales larger than the Representative Elementary Volume (REV) scale and are interested in developing new metrics and techniques to characterize the heterogeneity in the surface and near surface vadose zone for improved hydrological process understanding. We look at processes including evapotranspiration and profile soil moisture storage dynamics and use traditional data along with remote sensing and geophysics to scale these processes.
Our lab enjoys the practical environmental applications of soil physics and our interests range from improving the health of onsite wastewater treatment systems (better known as septic systems) to designing irrigation schedules for precision agriculture.